About Apalachicola Fishing Company & Captain Ryan Kelley
A Florida Gulf Fishing Pro
Apalachicola Fishing Company is owned and operated by Captain Ryan Kelley. Born and raised in Quincy, Florida, Captain Ryan has more than two decades of fishing experience. He spent 10 years as a commercial fisherman before becoming a charter captain.
In 2008, Captain Ryan moved to Mexico Beach, where he founded Southbound Charters. In 2018, after Hurricane Michael devastated the Mexico Beach area, he moved the business to Apalach and renamed it Apalachicola Fishing Company. Today, Apalachicola Fishing Company is based out of Scipio Creek Marina just a block from historic downtown Apalachicola.
With 20+ years of fishing expertise, Captain Ryan Kelley knows his way around the Gulf of Mexico. He has worked as a federally licensed charter captain for more than 10 years.
Before moving his charter business Apalachicola, Captain Ryan offered guided fishing trips in Mexico Beach from March until September and in Venice, Louisiana from September to February. Over the years, he and his crew have won a wide variety of Gulf fishing tournaments and broke the Mississippi state record for swordfish. His team landed the highest paid swordfish ever in the Gulf of Mexico, raking in $440,000 for a single fish!
Captain Ryan lives in Cape San Blas with his wife Jamee and their two sons, Brecken and Miles.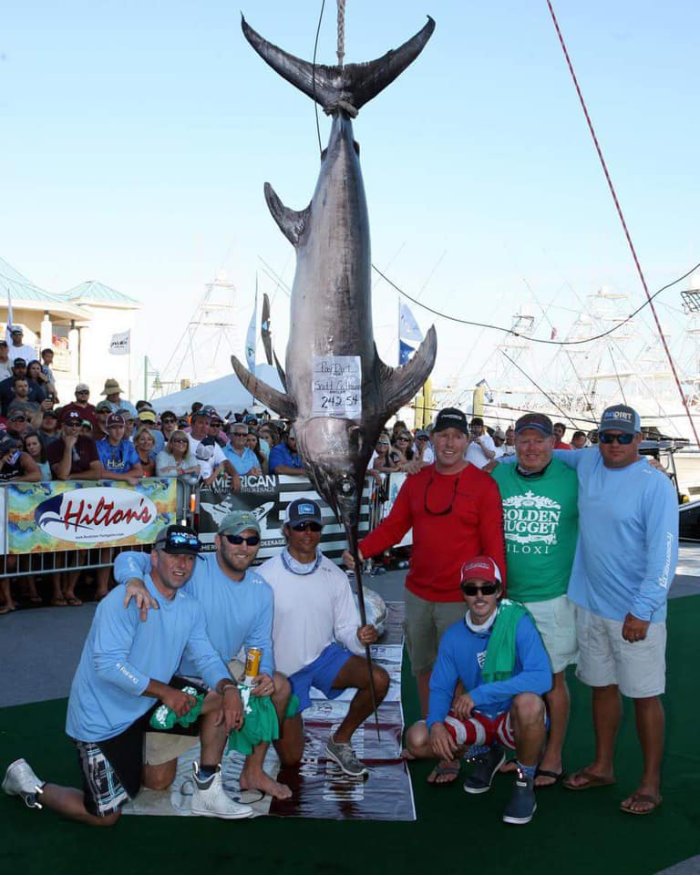 Apalachicola Fishing Company (formerly Southbound Charters) offers the most exciting fishing adventures on the Forgotten Coast!
But you don't have to take our word for it. Here are some reviews from a few of our clients:
"Great day! Captain Ryan put us on the fish all day! My 2 teenagers had a great time. We will definitely be back and highly recommend." – Phil
"Captain Ryan and First Mate Kel were absolutely wonderful. They treated us like family. We will be back! Thanks Ryan and Kel!!!" – Wes
"Just got back from a fantastic trip with my family. We caught a ton of fish, had a great time. Highly recommend!" – Dan