Apalachicola Fishing Company
Epic Offshore Fishing Charters
in the Florida Panhandle
Get hooked on the Florida panhandle with Apalachicola Fishing Company!
Captain Ryan Kelley and his crew of expert guides offer exhilarating offshore and inshore fishing charters.
We can accommodate up to six anglers on our spacious 36-foot Contender. Depending on the type of charter you choose, we'll take you 45 to 100 miles off the coast of Apalachicola into federal waters, where you're certain to land a boatload of fish.
Whether you're looking to max out on grouper, snapper and reef fish or land massive tuna, swordfish and wahoo, Apalachicola Fishing Company will help make your angling dreams a reality. Known as one of the most accomplished fishing guides in the panhandle, Captain Ryan specializes in catching the biggest and best fish off of Florida's Forgotten Coast.
Formerly Known as Southbound Charters
Apalachicola Fishing Company was formerly known as Southbound Charters, which Captain Ryan Kelley operated out of Mexico Beach. In 2018, after Hurricane Michael devastated the Mexico Beach area, Captain Ryan moved the charter business to Apalach and renamed it Apalachicola Fishing Company. Today, we're based out of Scipio Creek Marina just a block from historic downtown Apalachicola.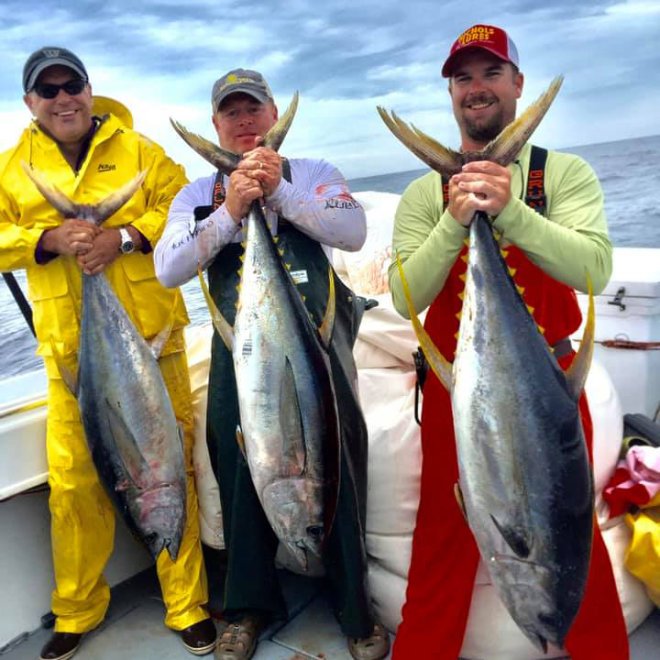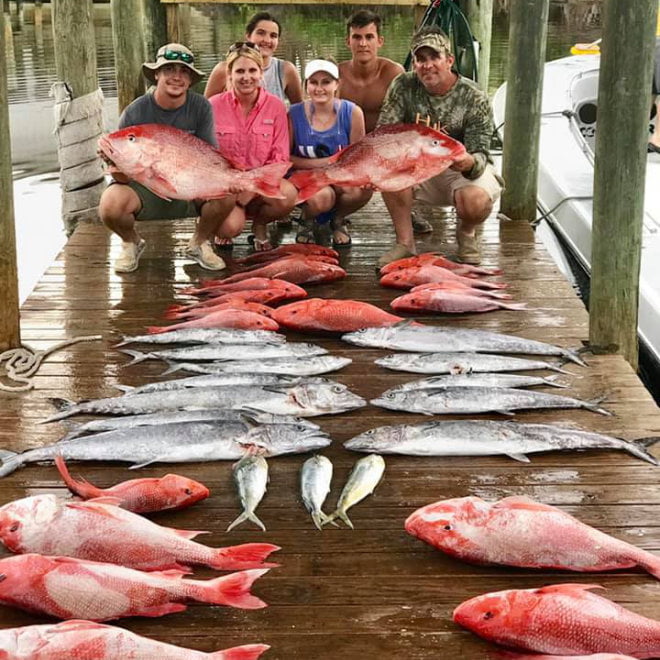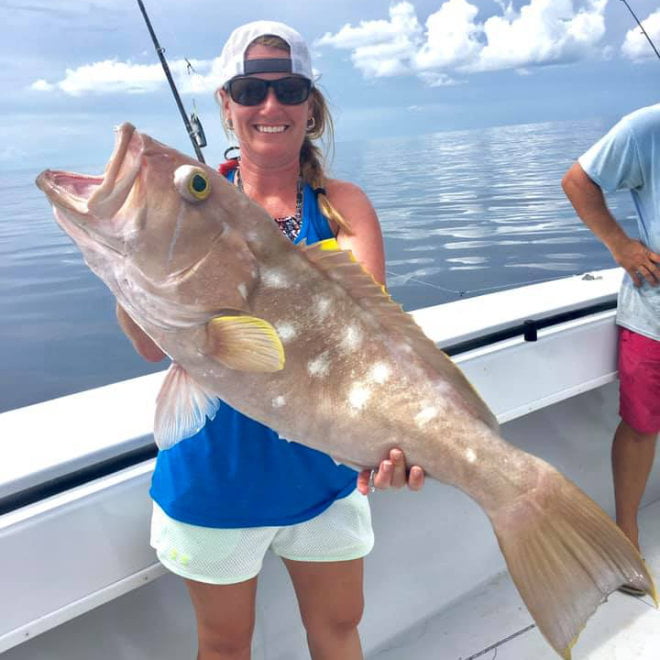 Amazing Adventures with a Fishing Champ
Armed with more than two decades of fishing expertise, Captain Ryan Kelley knows his way around the Gulf of Mexico. He'll motor you out to the hottest fishing spots off the coast of Apalachicola for a truly thrilling angling adventure.
Captain Ryan has worked as a federally permitted charter captain for more than 10 years. Before that, he was a commercial fisherman for a decade.
Before moving Southbound Charters to Apalachicola, Captain Ryan offered charter fishing trips in Mexico Beach from March until September and then in Venice, Louisiana from September to February. Over the years, he and his crew have won a wide variety of Gulf fishing tournaments and even broke the Mississippi state record for swordfish. He and his team landed the highest paid swordfish ever in the Gulf of Mexico, earning them $440,000 for a single fish! Click here to learn more about Captain Ryan.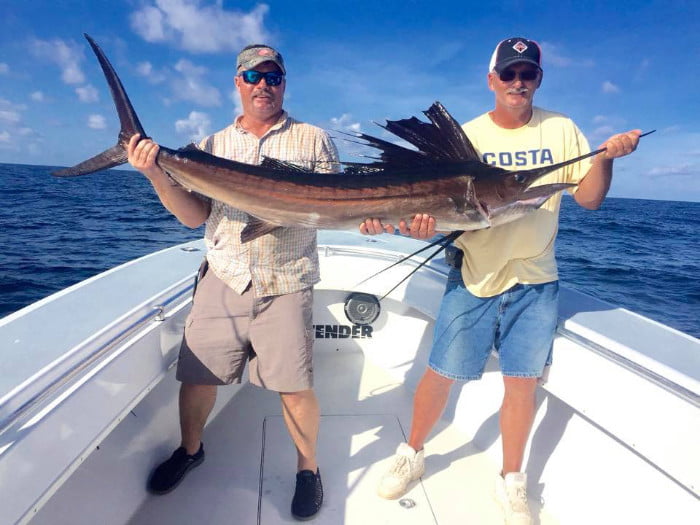 Targeting an Array of Fish Species
Apalachicola Fishing Company specializes in catching a wide range of fish—from snapper, grouper, reef fish, wahoo, swordfish and tuna offshore to redfish, speckled trout, flounder, tripletail, black drum, pompano and Spanish mackerel inshore. Whether you want to land a massive monster or catch a cooler full of tasty fish for dinner, we've got you covered. No matter what type of charter you choose, it will be a trip to remember.
Targeting an Array of Fish Species
No matter what kind of fishing adventure you desire, we offer charters out of Apalachicola seven days a week, 365 days a year. We always have an experienced charter captain available to take you out for customized trips. Contact us for special requests and pricing.
Customized Inshore & Offshore Fishing Trips
Whatever floats your boat, Apalachicola Fishing Company offers charters tailored to meet your unique wishes. Whether you want to fish offshore or inshore or target specific species, we can customize the trip however you'd like. Just give us a call for info and pricing!
When it comes to offshore fishing, Apalachicola Fishing Company offers unforgettable angling experiences. Captain Ryan can take up to six passengers out to the fertile, federally controlled waters off the Florida panhandle, which span from 10 to 100 miles off the coast. Only a few charter captains in the area are licensed to take passengers out to this prolific ecosystem, which is teeming with a range of species and gigantic fish.
Our full-day offshore charters are a 10-hour trip, which includes seven solid hours of fishing. We offer two different trips. First, there's the 40-break trip, where we take you out 45 to 55 miles to fish in water that's 250 feet deep. This is where you'll catch loads of snapper, grouper and reef fish. Secondly, we offer a deep drop trip 75 to 100 miles offshore in deep water of 500+ feet. During these trips, you'll catch all the same species as the 40-break trip but you'll also have the opportunity to land giant tuna, swordfish and wahoo.
We also offer inshore fishing charters upon request. This is an ideal option for the winter months when the Gulf is often too rough. One of our captains will take you out in the Apalachicola Bay, where you can catch redfish, speckled trout, flounder, tripletail, black drum, pompano and Spanish mackerel.
Apalachicola Fishing Company (formerly Southbound Charters) offers the most exciting fishing adventures on the Forgotten Coast!
But you don't have to take our word for it. Here are some reviews from a few of our clients:
"Went on a trip two weeks ago. Had an amazing time. Caught some great size fish! Captain and deck hand were awesome, great attitude full of knowledge. We had such a great time. Going back next month for another trip. Highly recommend!" – Kadym
"Apalachicola Fishing Company has always done an excellent job of putting us on the fish and providing incredible service. Went out with Cayle and our group of 6 had an amazing time. Caught 43 fish on a 4 hour trip. We will be eating very well for the next couple days." – James
"Apalachicola Fishing Company is the only way to go! These guys put us on lots of fish from the get go! Great equipment and great service we couldn't have asked for a better trip, I would highly recommend southbound charters to anyone looking for an action filled day catching lots of fish! Thank you Ryan Kelly and T.J. for an unforgettable trip!" – Heath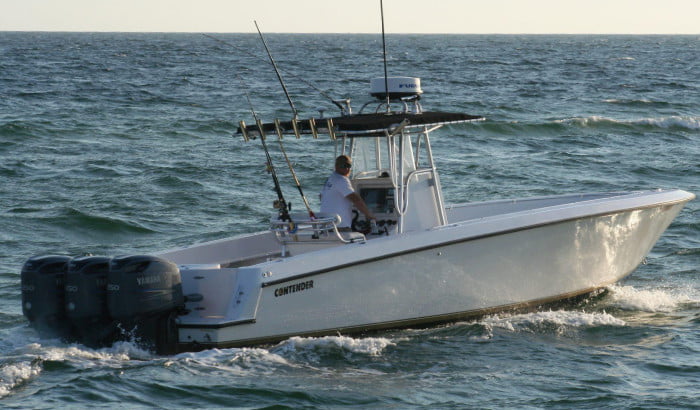 Apalachicola Fishing Company is fully equipped with the best gear in the fishing business. We are an AFTCO, Shimano and Yamaha pro staff.

Captain Ryan's Boat: Speedy & Spacious
The Apalachicola Fishing Company boat is a comfortable 36-foot Contender with triple Yamaha 350hp engines that can accommodate up to six passengers. At cruising speed, this vessel travels 45 to 50 mph.
For full-day offshore charters, we usually travel a total of 150 to 160 miles. We typically go no more than 60 miles offshore, but then we travel east or west, ping ponging around to the best fishing spots. Because our Contender gets us where we need to go quickly, you'll enjoy plenty of fishing time for your money! On average, our 10-hour charters include seven full hours of fishing time.
All Aboard: Anglers of All Ages Welcome!
As a dad with two young sons, Captain Ryan welcomes passengers of all ages. Our entire boat is rigged with lightweight Daiwa electric reels, which gives even the smallest children an opportunity to catch large fish. So, bring along your fishergirls and fisherboys and give them the adventure of a lifetime!
About the Area: Awesome Apalach
Apalachicola Fishing Company is located at Scipio Creek Marina, only a block from historic downtown Apalachicola. Known as Apalach for short, this quaint port town is nestled on the eastern end of the Florida panhandle at the mouth of the Apalachicola River.
This small coastal city is brimming with hometown charm and tons of things to see and do. Apalachicola is home to a working waterfront with busy seafood houses and shrimp boats, numerous museums and historical landmarks, a variety of locally owned restaurants, breweries and bars, art galleries, unique boutiques, popular music venues and some of the friendliest folks you'll ever meet. In fact, some locals will tell you the name Apalachicola means "land of the friendly people" in Hitchiti, a Native American language. As soon as you set foot in this warm and welcoming town, you'll understand exactly why Apalach earned such a kindly name.
Located in Franklin County, this delightful town is also renowned for delicious, fresh local seafood—particularly its world-famous Apalachicola oysters, shrimp, clams and blue crabs. Apalach is located on what's referred to as Florida's Forgotten Coast. The area earned this nickname because it's the last remaining stretch of pristine, uncrowded coastline in the Florida panhandle.
Florida's Forgotten Coast is also home to the communities of Eastpoint, Alligator Point, Carrabelle and St. George Island. Each of these areas offer the perfect getaway for anglers, couples, families and groups of friends. When you visit the Forgotten Coast, don't forget to book your charter with Apalachicola Fishing Company!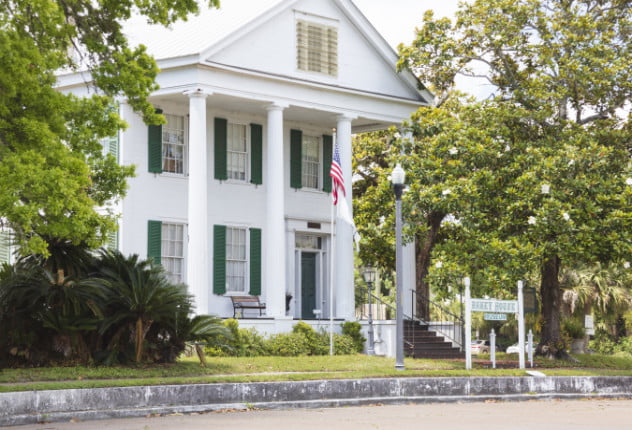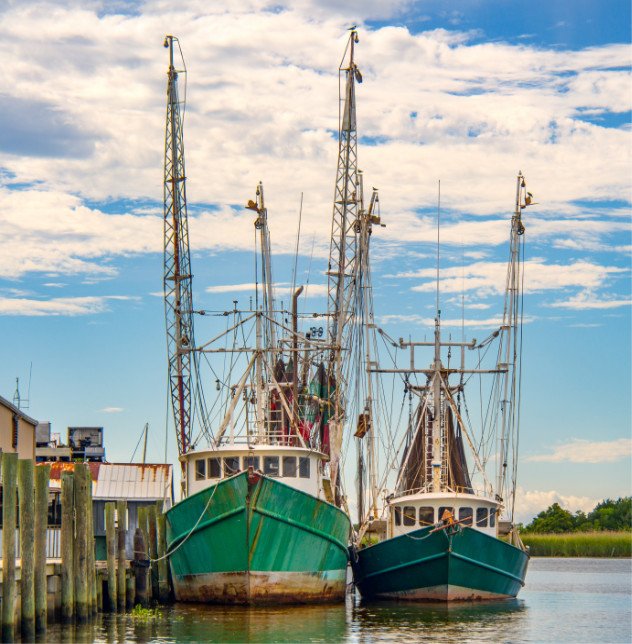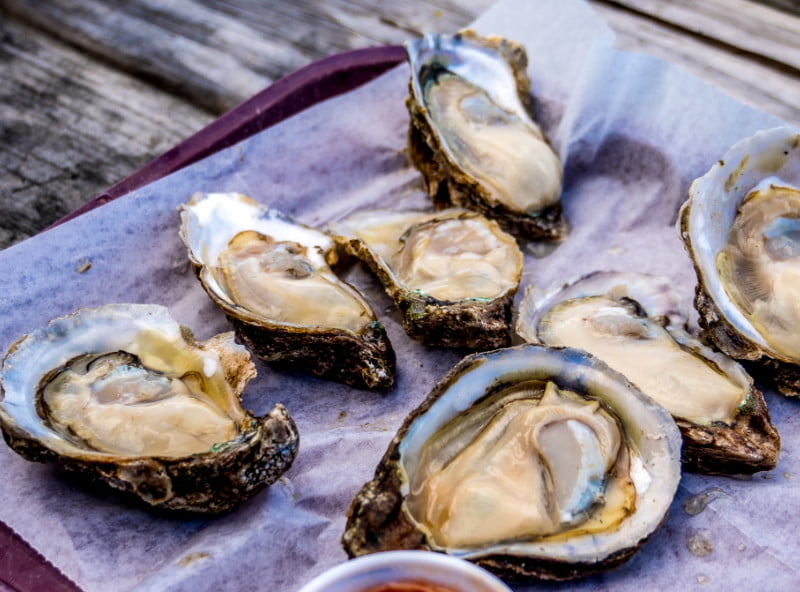 Fishing on Florida's Forgotten Coast
Apalachicola and surrounding areas are celebrated for their extraordinary fishing opportunities. That's because Florida's Forgotten Coast is home to diverse and highly productive marine habitats. The unique topography of the Apalachicola River and Bay ecosystem which feed into the Gulf of Mexico create high-volume fishing hotspots both inshore and offshore. Franklin County's fresh, bay and salt waters are swarming with a dizzying array of fish species.
To top it off, Florida boasts one of the most active artificial reef programs among all of the Gulf and Atlantic coastal states. Offshore from Franklin County alone, there are 50 artificial reefs jam-packed with a wide range of fish. Spanning from Alligator Point to Apalachicola, these busy "fish hotels" provide a habitat for hundreds of species that migrate through the region. Apalachicola Fishing Company can take you out to drop a line in at these active reefs, where you're certain to land plenty of fish.